How A Necklace Is Loved By A Girl At Her First Sight?
With the new year went by, i trust that many people will prepare something to face with a new year target. Meanwhile, in this modern time, people will search some interests in a busy life. They need something else to shoot trouble and improve the life quality.
Necklace, an essential part of wearing adornment in our daily life. More and more women and girls are fond of it now. So our designers are contributed to create a classic and reserved piece of jewelry that can fit for them. Map and circle disc pendant necklace, a kind of spcial necklace is saught after by some people recently.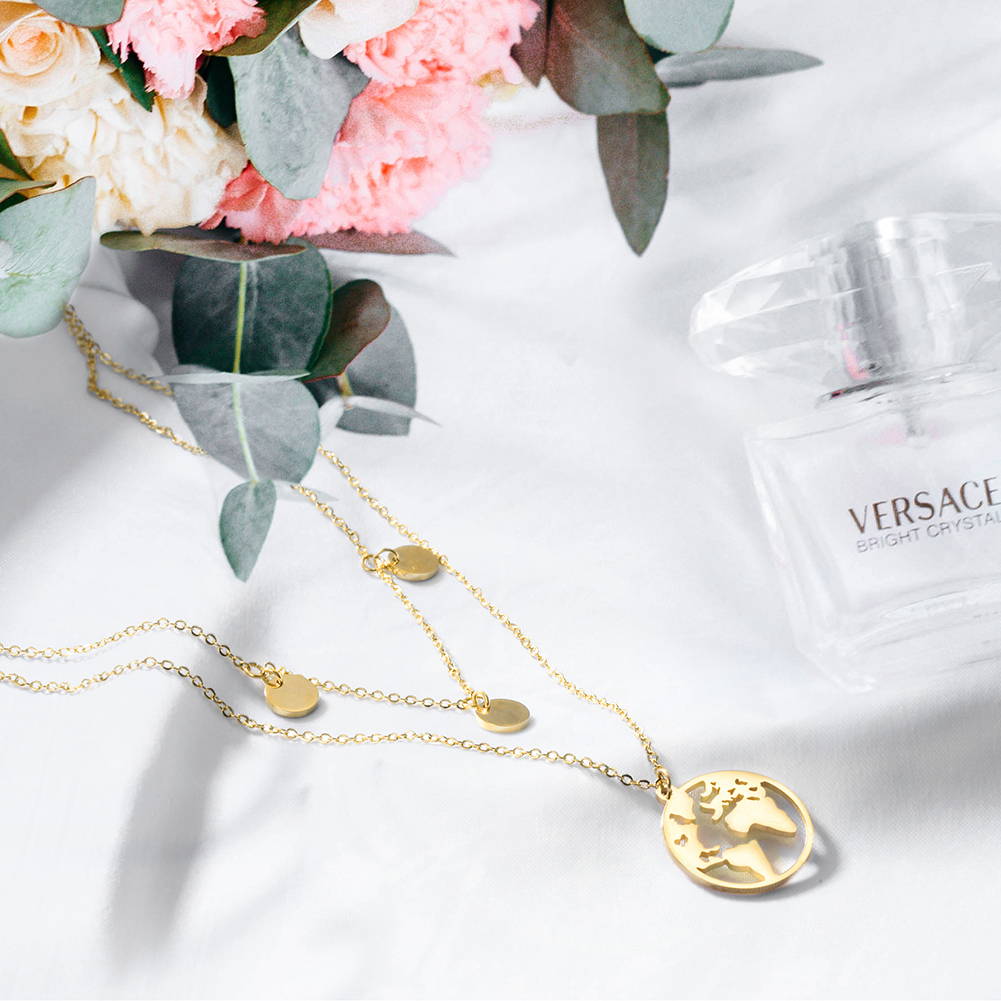 "Wow, it is so cute, I love it. I have not seen such pretty necklace." A restuarant boss sent the message for me when she saw the post of this style of necklace. She is so amazed at this dainty and delicate design.
Sabine Kadic, a beautiful girl
is managing a special restuarant that is stated on
Kreuzstr. 17 75175, German. From the conversation with her, we knew that her restuarant has been 25-year-old history since it was built in 1994. The food looks delicious and smelling. The brand is famous in locality. If you are interested in it, you can contact her here. (
https://www.instagram.com/chez_ernschtle/
or
https://www.facebook.com/pg/ChezErnstle/).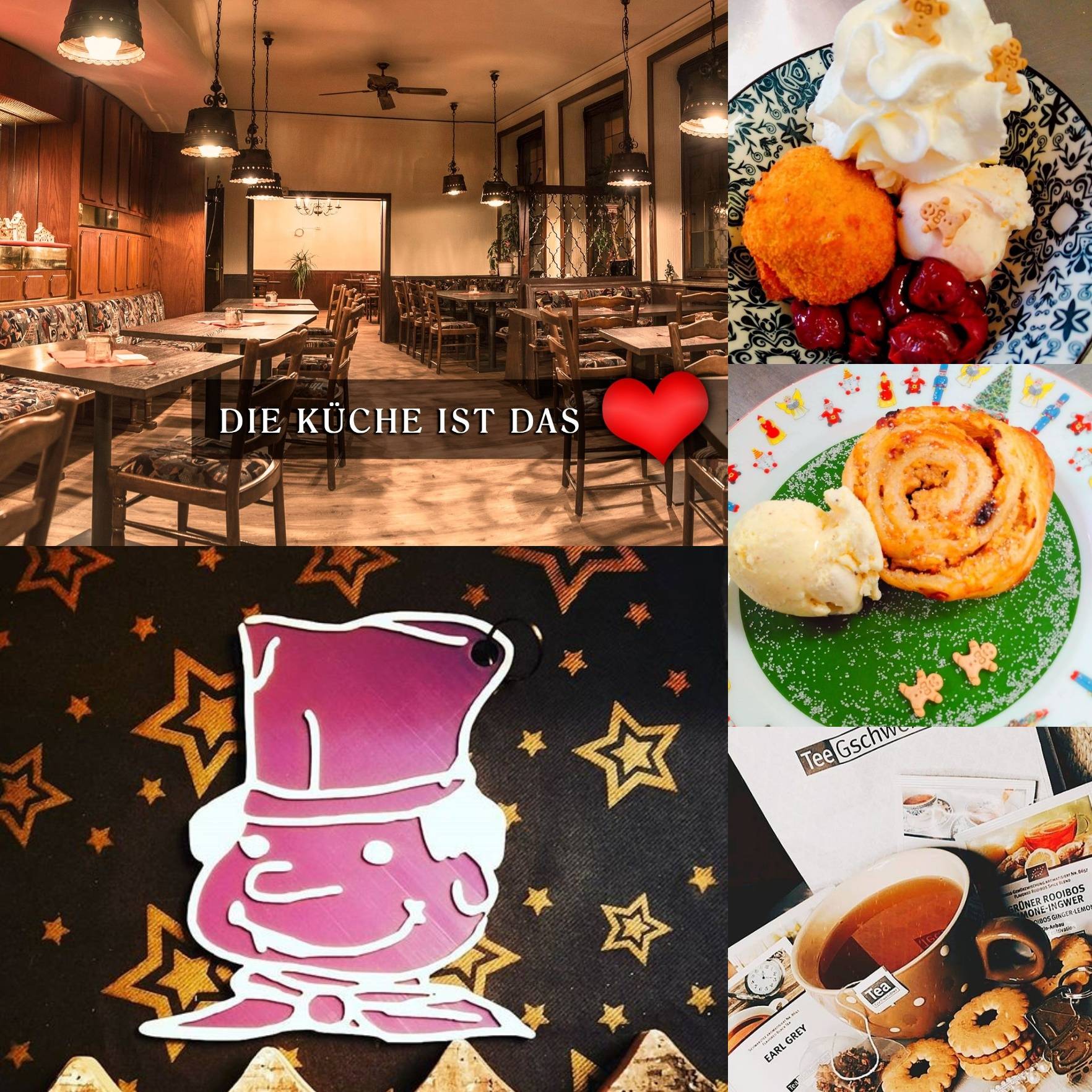 After seeing the necklace picture that i post on the social website, Sabine Kadic contacted with me at once. She expressed her admiration on this
map multiplied pendant necklace
and appreciate our product noble. After a while, she ordered this necklace in our store at once. I felt pleased with this behavior at that time. I realized that our products were approved by people. I became more and more confident on this necklace, i believed that is right for people about jewelry choice.
When she received the necklace, she has sent several pictures for me to show her affection on the necklace. "dear jennifer, i have received the necklace, i love it so much. It is looks great pretty.
Circle and Map
design is really minimalistic. Hook chain is a good gift. There was also a small storage bag and box. Good workmanship and nice color. thank you, my dear". And i am touched by her words. When seeing her pictures that wearing the necklace are beautiful. I think everything is worthwhile.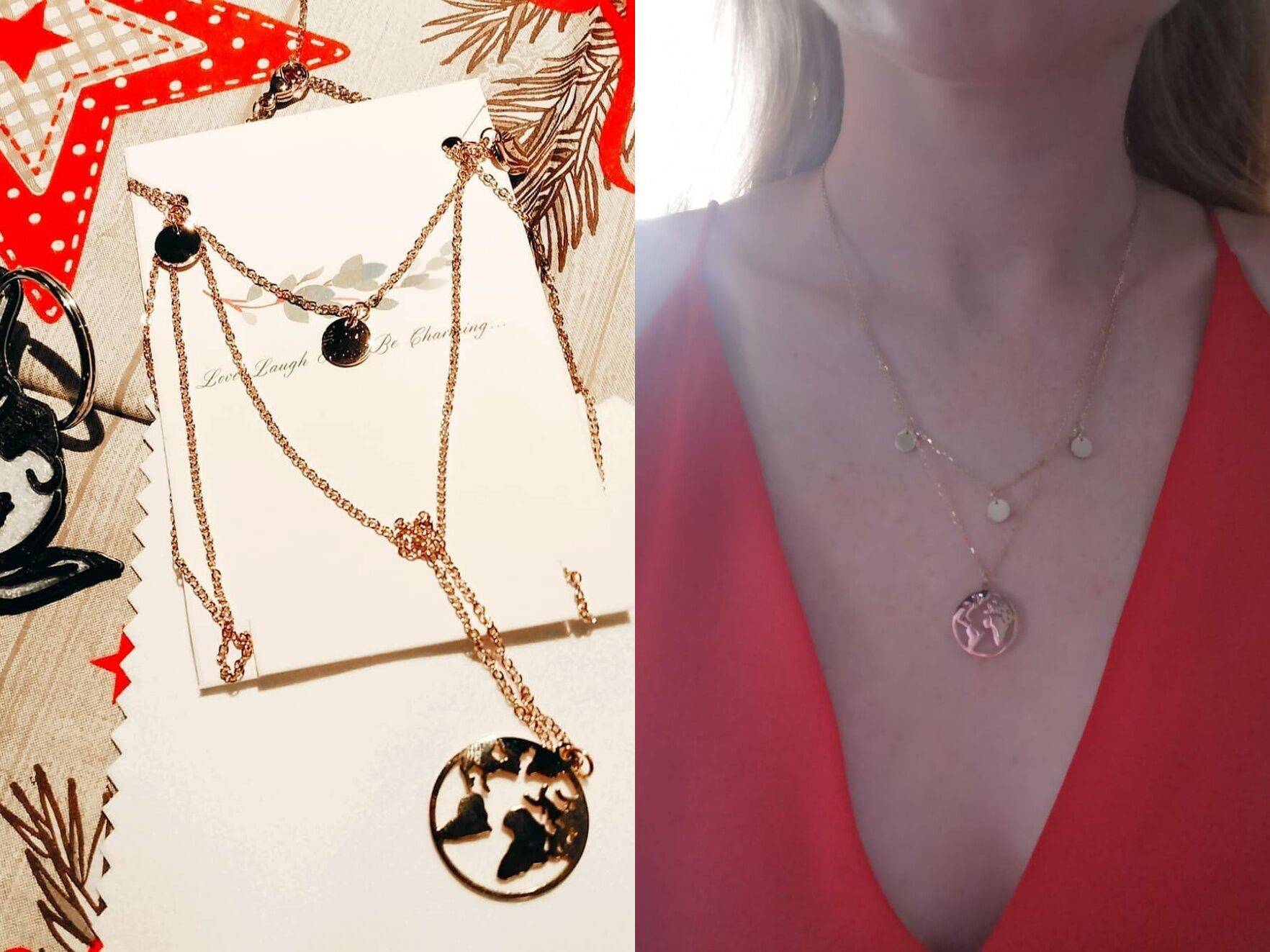 After several days later, Sabine Kadic messaged to me again that she host a fan feedback event on social media. The
map multiplied necklace
was also included in. She said that she really like it, and she wanted to show her thankness to her fans, so this necklace would become the gift for one of her fans, she said that she hoped that this pretty necklace could be shared by her fan.
I think this is a meaning event. A good item must be known by people. Whatever sent for free or buy it, i think it is available. Sharing for others, not only we feel pleased, but other people will thankful for you at the same time. Why not to do so?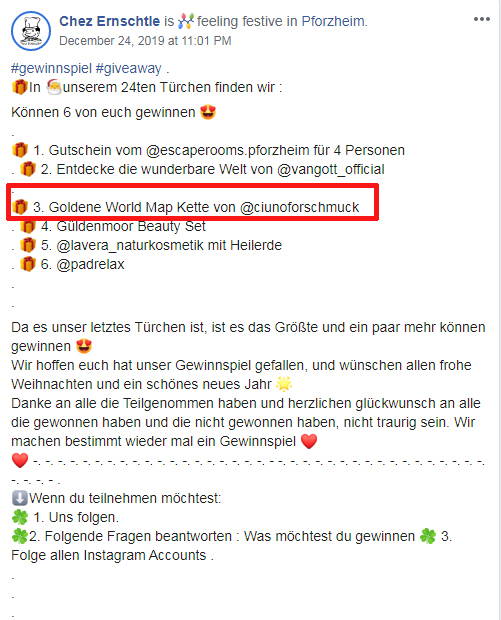 We always wish the world to be peaceful. World Map, a new kind of creative element in jewelry. It is a necessary fashion trendy in future. A multilayer world map chain with 3 plates disc circle necklace. It is the ideal accessory to round off your outfit. Not only to beautify your look and improve your overall temperament.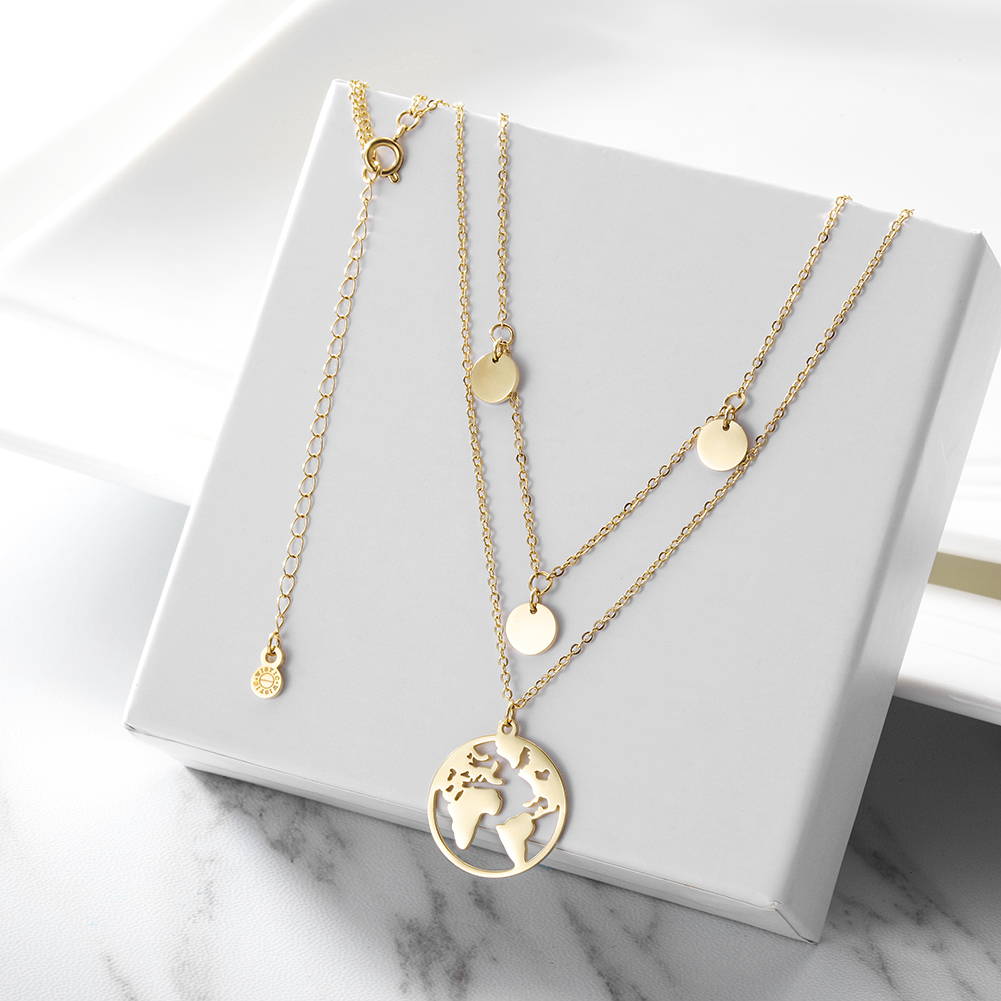 Stainless steel jewelry can be kept anywhere, you can wear it at any time. High strength and hardness. Very resistant to rust and corrosion. Free of lead and nickel. Safe and Anti-allergy. It will not fade even if you wear the necklace for a long time. You need not worry about the quality. Whatever you are allergic skin, this
map with circle disc pendant necklace
can be perfect for your skin. This is a necklace that is recognized as cost-effective.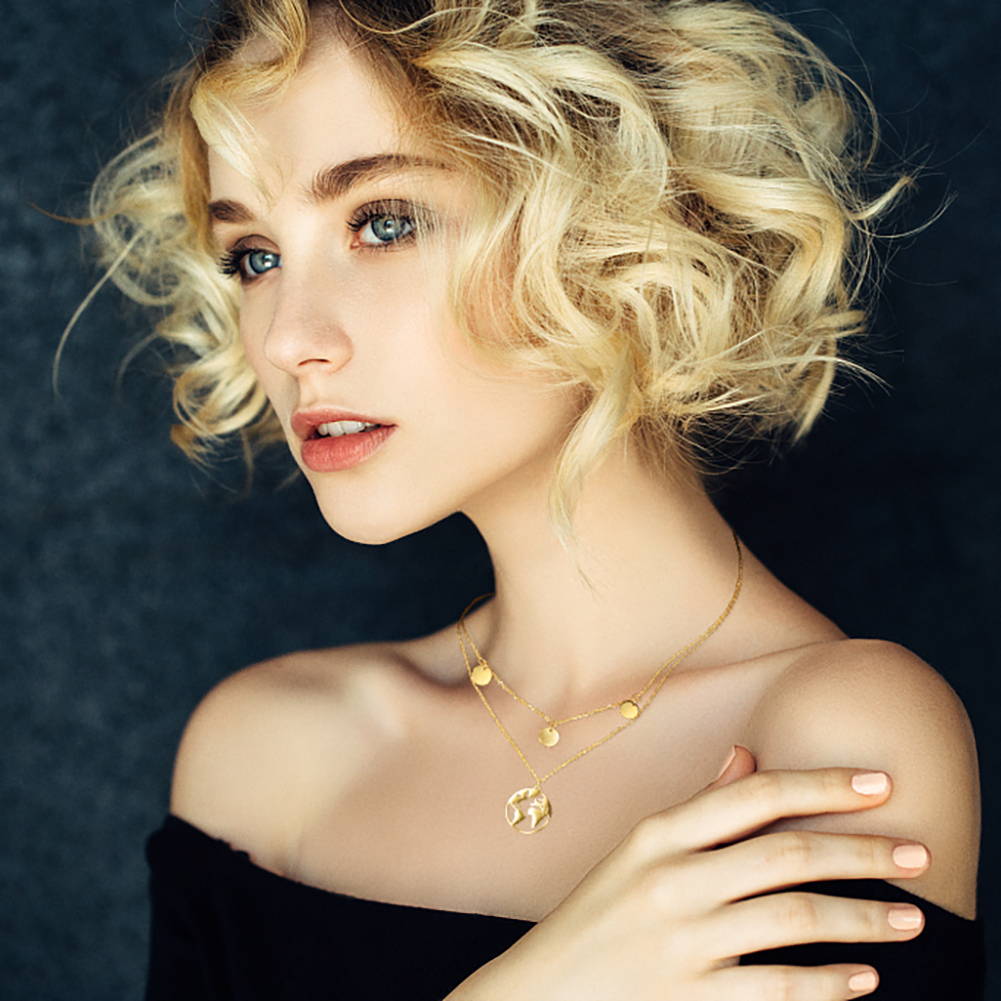 True love is very rare and valuable. Elegant and beautiful necklace is perfect as a gift for loved one for Birthday, Valentine's Day, Anniversary, Wedding, Christmas and any special moments. Rose one is shown more romantic and elegant. Suitable for girlfriend or wife to show your deepest love for them. It is the best choice for you to express your love mind for others.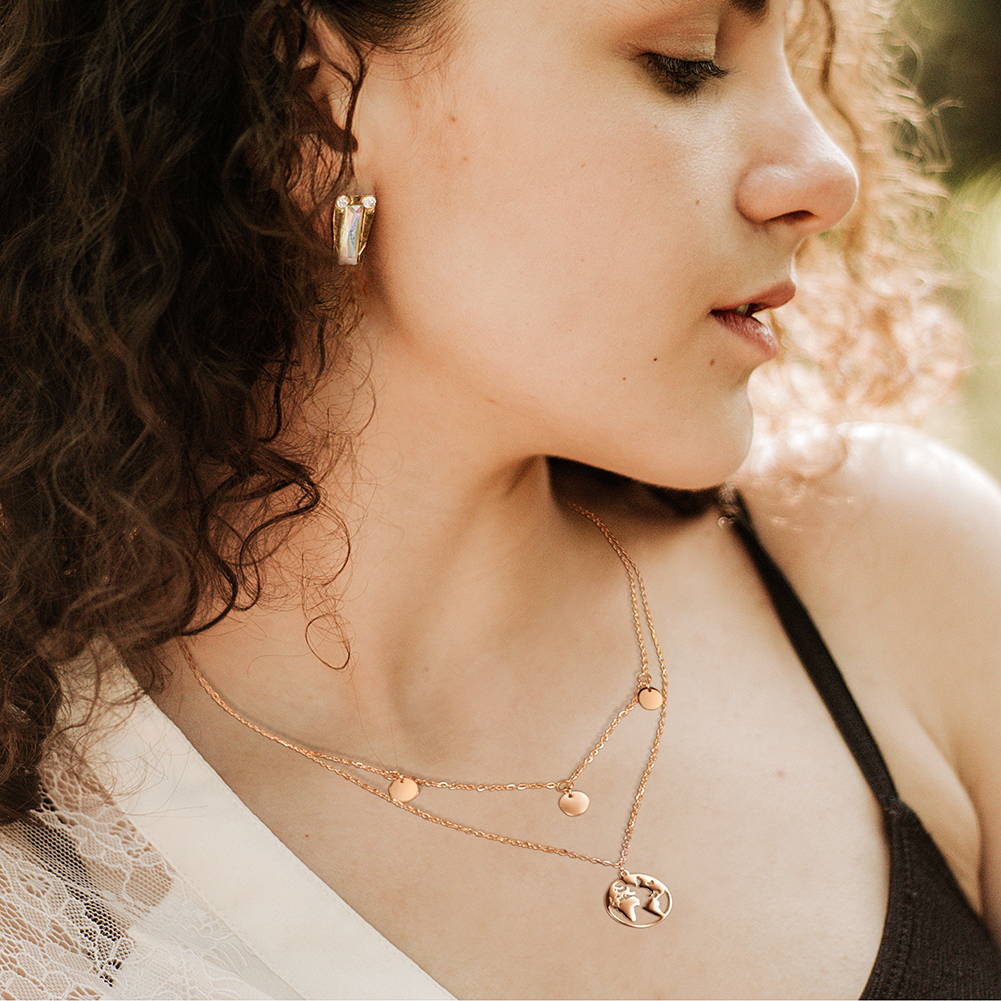 With their stylish and elegant design, this kind of necklace is very suitable for every scene, no matter at work or in life. Brighten your look with this collection. When you are in work, wearing this
multiplied pendant necklace
can increase your aura and let your work get further promoted. When you go out to gather with your friends, believing that you will be the most charming girl in the crowd. So why not choose this
map multilayer necklace
to become more beautiful?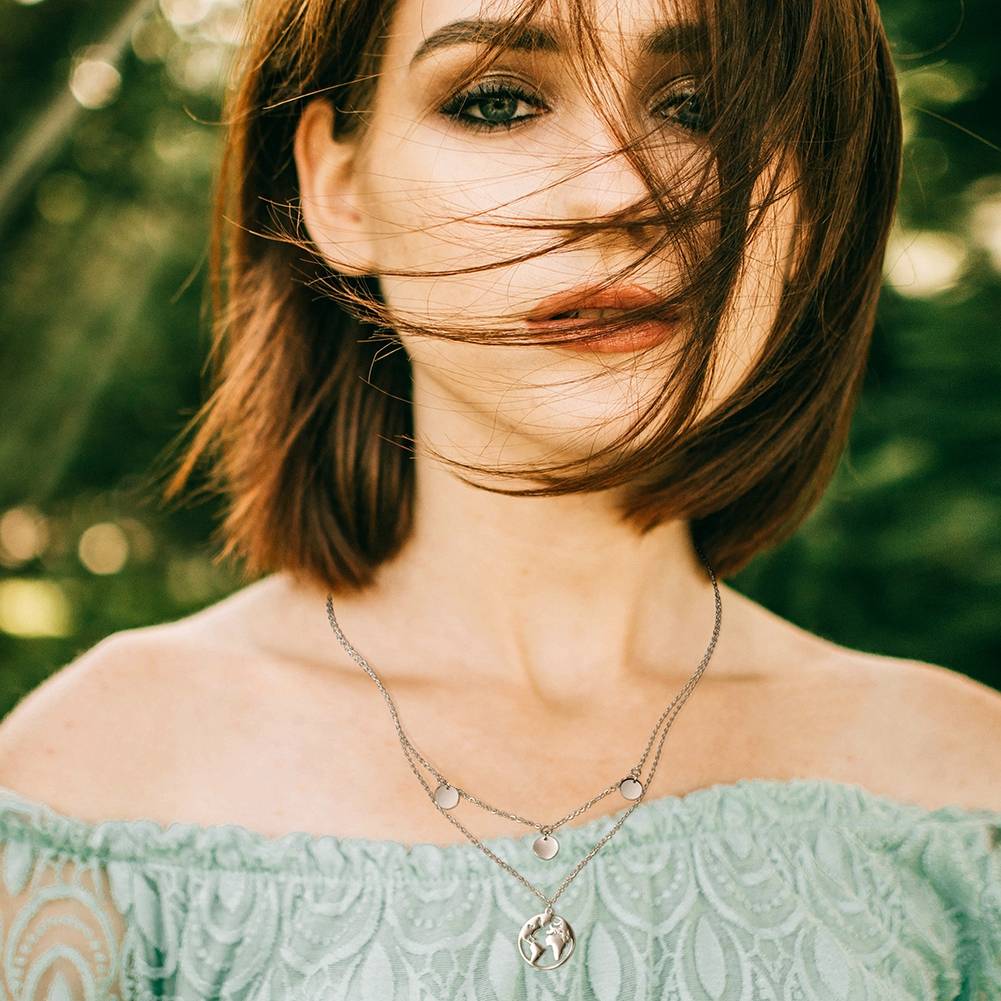 Choose your personal favorite style, and if you have any other suggestions, please share your ideas in the comments section below.